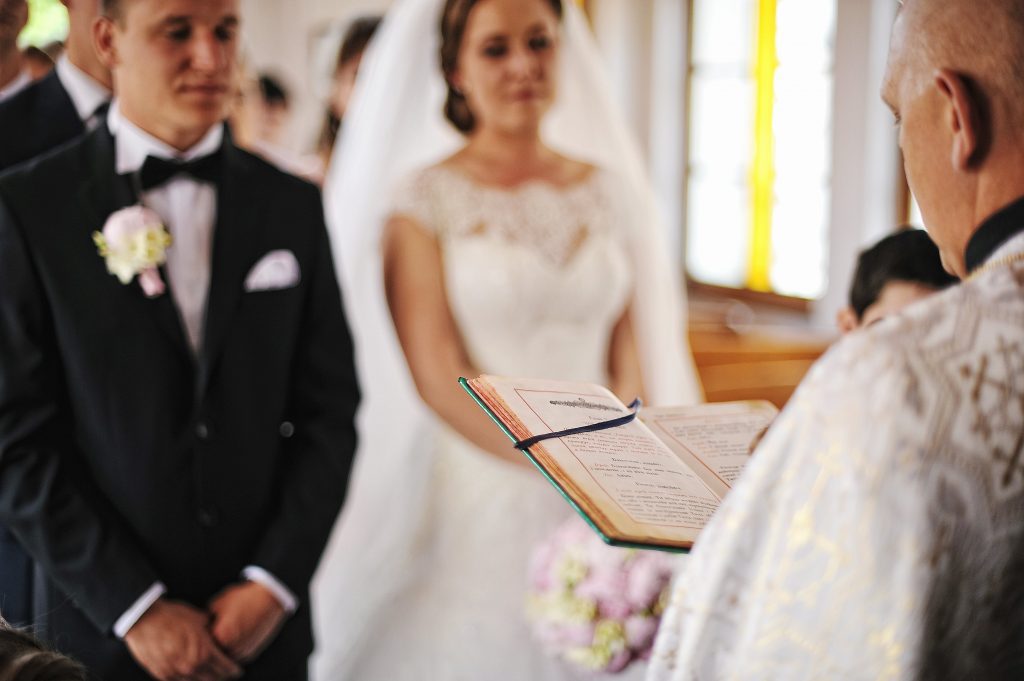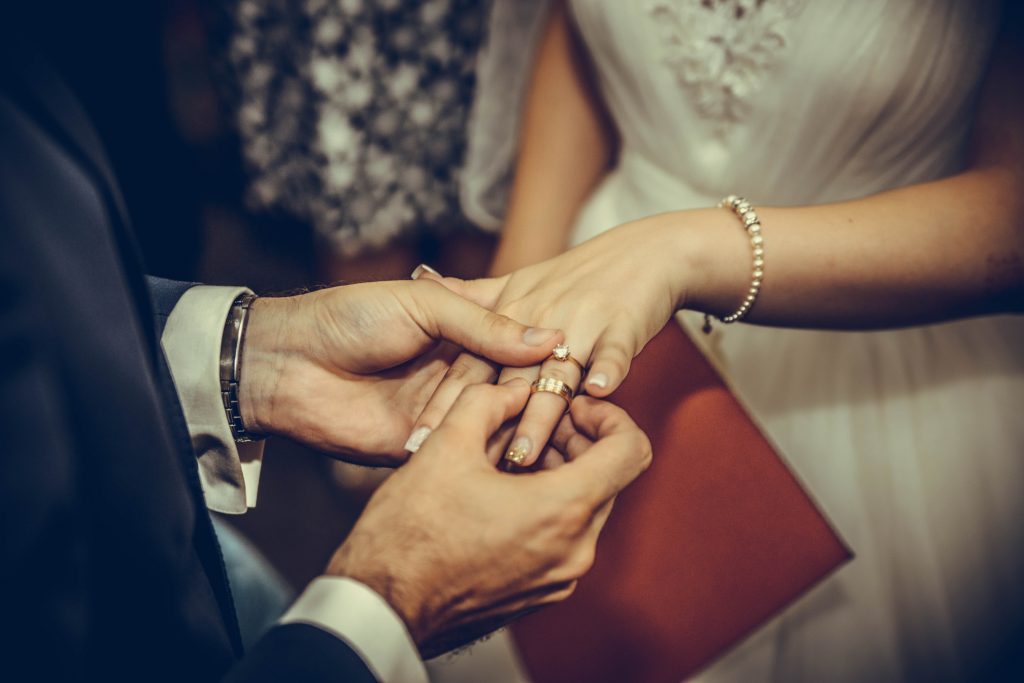 You must call the Parish Office at 409-727-8874 and make an appointment with a priest 6 months prior to your anticipated wedding date. A firm wedding date should not be made prior to speaking with a priest. Marriage prep is required for all couples in preparation for the sacrament.
Marriage Preparation
A wedding is a special and joyful time for a bride & groom, for their families and friends and for the entire parish community. Great care is taken to see that the Wedding Ceremony is reverent, graceful, beautiful and open to the movement of God's spirit among us.
Marriage Documents
Baptismal Certificate
Catholics must furnish a recently issued copy of their baptismal certificate (no older than six months). This may be obtained by writing or calling the church where Baptism occurred.
Death Certificate / Annulment Decree
If the proposed marriage is not the first marriage for either, documentation must be provided establishing freedom from a prior marriage.
The Focus Inventory
will be pre-arranged by the priest at the parish office.
Upon completion, the results will be discussed with the priest during an appointment
To Marry for Life
Each couple preparing for marriage must submit a certificate showing they have attended the "To Marry for Life" weekend retreat or other retreat arranged with parish priest. Dates and times can be found at Office of Family Life- Diocese of Beaumont
Annulments & Convalidation
Contact Fr. Shane for information about Annulments and Convalidation.